You can now purchase our watches using

CRYPTOCURRENCY
Are you crypto-wealthy? Did you invest in crypto early and have bags full of crypto that you don't want to put into a volatile market but you don't want to cash-out neither because taxes are too high?
​
At Vintage Watch Collective we offer you the chance to swap your digital crypto-assets for a physical asset with history-proven uprise value that continues to outperform all markets.
However, what you do with your watch after is totally up to you!
Use these shortcuts to jump over to the section you want:
FAQs
Why Crypto?
---
Since inflation has been a constant threat to the value stored in fiat, people often protect themselves by investing in assets that maintain their value over time. Historically, gold has been used as a hedge against inflation, as well as the kind of watches we sell here, but now crypto has become a more popular alternative over recent years. Crypto is fundamentally a deflationary asset, which is why citizens of countries with unstable fiat currencies are increasingly using it as a store of value to protect against hyperinflation and rising costs of everyday goods and services. Unlike fiat, crypto can't be manipulated to the same extent by changing interest rates and increased money printing. Most importantly, most Crypto's supply is limited which makes it an attractive store of value that is resistant to inflation. Although inflation remained stable during the last year as the Coronavirus pandemic kept businesses grounded, it has already risen and it is expected to keep rising in the near future as spending increases and economies open up. As a result, individuals and businesses invest gold, real estate and other assets, like watches, to protect themselves from future inflation. Over the last decade, Bitcoin and other cryptocurrencies have shown that, like those assets, they too play a role during inflationary periods.
---
Isn't Crypto very volatile?
---
Cryptocurrencies often experience sudden price movements, which for many, makes them an unattractive store of value. While a 30% drop in price over 24-48 hours is considered rare and disastrous in traditional markets like stocks, these are relatively common events in the crypto market. If you're hesitant about crypto's volatile nature, you can consider using stablecoins.
---
What are stablecoins?
---
Stablecoins are the answer to the calls from early crypto investors looking for a crypto-equivalent to fiat currencies like the dollar. It needed to be something that could reliably hold value over time without volatility and allow them to easily transfer that value. For instance, a solution that lets Bitcoin investors quickly convert their Bitcoin profits to a dollar-like value and then invest that elsewhere or simply withdraw that amount to your bank account. And, thus the 'stablecoin' was born, to address exactly these issues. Stablecoins enable investors to keep money in their digital wallets that is less volatile than Bitcoin or any other cryptocurrency, giving them one less reason to need a bank account. For a whole movement that is about a declaration of independence from banks and other centralised financial providers, stablecoins help to facilitate that.
---
Why stablecoins?
---
Any asset used as a store of value and a hedge against inflation require a high level of stability and trust. Cryptos like Bitcoin or Ethereum, for example, don't grant that stability, but stablecoins do, while still being decentralized. Trading Forex and different fiat currencies is a popular method to combat inflation, and stablecoins offer you an even more convenient way to participate in the market. Unlike traditional currency markets, stablecoins can be purchased 1:1 with USD via wire transfer. Citizens of hyperinflationary economies often have to deal with a volatile fiat currency. Stablecoins are a great alternative as more merchants and stores are starting to accept crypto as a payment. In fact, fiat-backed stablecoins are becoming increasingly popular in unstable economic markets. Stablecoins are considered to be a very safe long term source of investment. According to financial experts.
---
With which cryptos can I pay?
---
Vintage Watch Collective is currently accepting payments for all watches through Pinwheel online checkout (see last FAQ) in the following cryptocurrencies:
Tether (USDT)
Bitcoin (BTC)
Ethereum (ETH)
For a more direct payment, we are accepting the following stablecoins in the Binance Smart Chain (BEP20):
Tether (USDT)
USD Coin (USDC)
Binance USD (BUSD)
Dai (DAI)
For payments in other cryptocurrencies, please contact us.
---
Why these cryptocurrencies?
---
Bitcoin (BTC) and Ethereum (ETH) are the cryptos with larger market cap. These two have already been around for quite a long time and they are the most circulated and used cryptocurrencies. They have also proven a solid uprise trend in value over their lifetime. Tether (USDT): Being the largest stablecoin, Tether initially launched in 2014 as RealCoin. With one Tether said to always be worth one US Dollar, its supply is only limited by claimed dollar reserves. The basic promise that every Tether is backed by dollar reserves in some form seems to have satisfied enough people to make it indispensable for crypto trade. In fact, it is so widely used that Tether changes more hands in the course of a single day, than its entire market capitalization – marking it as a trade focused currency. USD Coin (USDC): USDC supply is limited by its dollar reserves, and was launched in 2018. Adding to confidence, its founding member, the Coinbase crypto exchange claims to have achieved regulatory compliance. The USD Coin is accepted by most large exchanges, besides increasing usage in decentralized finance (DeFi), DApps and gaming. USDC is the second largest stablecoin. Binance USD (BUSD): BUSD was launched in 2019, with supply limited by dollar reserves that are audited monthly. One of the largest crypto exchanges, Binance, is a founding member. That means users converting fiat/crypto to BUSD get to use exchange services at zero fees, in addition to DeFi services that can earn extra. BUSD is the third largest stablecoin. Dai (DAI): The Dai token is supply limited by the collateral stored in its vaults. However, that collateral is not US dollars but other cryptocurrencies, which led to a balancing act in early 2019. It can be used to trade, but is more prevalent on DeFi protocol services. DAI was first launched in 2017, and added financial services since then. The autonomous MakerDAO governs DAI with issuance of Dai tokens being decentralised – any user is permitted to mint DAI tokens by depositing their Ether tokens as collateral. DAI is the fourth largest stablecoin.
---
How can I purchase?
---
There are two ways you can purschase with crypto at Vintage Watch Collective:
---
Online payments
---
Online purschasing using crypto is done through a normal checkout of the shopping cart.
Add your item to Cart and

checkout

as usual

Fill in the shipping address and delivery method

Choose Pinwheel as the method of payment
4. Fill in the billing address
5. Place order (you will be directed to Pinwheel to complete the process)
6. Click Pay (you will be directed to choose the cryptocurrency with which you want to pay)
7.

Choose the crypto

you prefer and click Pay
If this is your first time paying through Pinwheel, they will ask for an ID verification for security reasons.
8. Write down your full name as shown on your Passport / ID / Driving License 9. Upload a front picture of your Passport / ID / Driving License You will receive a confirmation email within 24 hours (it usually takes no more than 4-5 hours). You will then be able to come back and complete your purchase. If you wish to send us an email while your verification process is ongoing, we will happily put the watch on hold for you. Pinwheel is the safest payment platform for cryptocurrencies in the market. If you want to learn more about Pinwheel, click here. If you want to read reviews about Pinwheel and other crypto payment platforms, click here.
---
Offline payments
---
Vintage Watch Collective accepts offline payments only for certain watches. These will show in the Shop with Crypto Offline page. For a more direct, offline process, follow the next steps:
Go to

Withdraw/Send

crypto

Set the total amount

in USDT, USDC, BUSD or DAI. Remember that 1 USD = 1 USDT/USDC/BUSD/DAI.

Paste the recipient wallet address

to where you want to send the crypto.
Make sure you have chosen the

correct

network.

Double-check

everything is recommended
Click

Withdraw/Send

​​​​​​​Wait blockchain confirmation (it might take a few minutes)
​​​​​​​
The

Buy Offline with Crypto button

in our Shop will guide you through and provide the information needed to complete the process.

Bellow is a video that shows how to send USDT from Binance (Exchange) to Metamask (DApp) using the Binance Smart Chain (BEP20):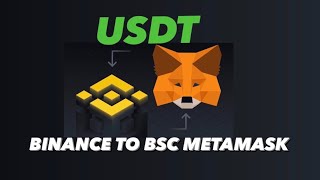 ---
---
2.800,00 USD
-
2.800,00 USDT / USDC / BUSD / DAI
1960s Croton Chronomaster Aviator Sea Diver 'Panda dial'
And there's way more crypto-related stuff cooking here...
​
Vintage Watch Collective's VIRTUAL OFFICE AND SHOP IN THE METAVERSE
​
At Vintage Watch Collective we are focused in bringing our customers the best possible experience. With digitization becoming an important part of everyones' daily-basis, physical shops and offices have suffered a decrease in utility lately. Aware of this, we are proud to announce that we have acquired virtual property estate in the popularized Solana blockchain, more precisely in the networks' biggest metaverse project up to date; Portals.
Here, we have built Vintage Watch Collective's Virtual Office and Shop in the Metaverse.
Vintage Watch Collective's NFTs
​
Our team is working on the development of Non-Fungible Tokens (NFTs) that will be handed to our customers when they purchase a watch from us. These NFTs will be digital representations of the physical asset which will have embebed metadata stored in the blockchain and backed by smart contracts that will allow proof of verified ownership, provenance, authenticity and many other features that blockchain technology offers.
​
If you don't know what an NFT is, Paris Hilton explains Jimmy Fallon in the video below what they are. Maybe she convinced him to purchase BAYC #599 for 46,6 ETH (roughly $220k at the time of writing)...
Jimmy Fallon from the Tonight Show purchases NFT Bored Ape Yacht Club for $220k
Vintage Watch Collective's DISCORD COMMUNITY
In the meanwhile, we are just starting to build a community where we will keep you updated of everything. So if you want to stay tuned, hit the join button below and become part of our digital community, where all members can hang out and chat with others about watches, other physical assets like real estate or digital assets like crypto, NFTs, generative art and more: